What is full form of PUPGBK?
PUPGBK full form is Prathama Utter Pradesh Gramin Bank.
India has a state named Utter Pradesh which is situated in the northeast in the country. U.P. has its gramin bank which is running for money flow to the undeveloped area like small town or villages. Pratham UP Gramin Bank is sponsored by Punjab National Bank which is second largest bank in the country. PUPGBK is form by merging two Gramin banks which are Sarva UP Gramin Bank Meerut and Prathama Gramin Bank Moradabad.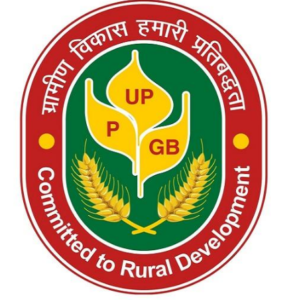 Full Form of PUPGBK – Prathma Utter Pradesh Gramin Bank
PUPG Bank has its head office in the Moradabad district of U.P. Bank is established for the purpose of providing banking services to Rural and Urban areas in the state. The Bank has its operations in different twenty districts of U.P. are Rampur, Muzaffarnagar, Shamli, Haridwar, Gonda, Bulandshahar, Amroha, Lalitpur, Ghaziabad, Meerut, Gautam Budh Nagar, Jhansi, Saharanpur, Bijnor, Budaun, Hapur, Balrampur, Sambhal, Baghpat, Moradabad etc.
PUPGBK Full Form in Hindi – प्रथमा उत्तर प्रदेश बैंक
The bank provides different services like banking as well as loan facility to the general people of U.P. There are different type of loan facility which provide by the bank are Education Loan, Dairy Loan, Corp Loan, Housing Loan, Four Wheeler Loan, Two Wheeler Loan. Bank has its own mobile application but does not provide an online banking facility and provides an SMS facility to the customers.
The PUPG Bank has its own website https://prathamaupbank.com/Home.aspx but does not have online banking facility. The sponsorship of this bank is given by Punjab National Bank. PUPGBK is comes under RRBs (Regional Rural Banks).
RRbs are Scheduled commercial banks means governmental banks which are serving in most focused rural areas but they also give their operations in Semi-Urban areas. There are 43 RRBs are working in India since April 2020 and PUPGBK is also one of them.
List of Board of Directors of PUPGBank
| | | |
| --- | --- | --- |
| S.NO. | Name | Designation |
| 1. | Sh. Rakesh Kumar Arora | Chairman |
| 2. | Sh. Surinder Pal Singh | Zonal Manager |
| 3. | Sh. Rakesh Chandra | Assistant General Manager |
| 4. | Sh. Prabhudatta Sahoo | Deputy General Manager |
| 5. | Sh. Rajender Singh | Circle Head |
| 6. | Sh. Pramod Kumar | Joint Director |
| 7. | Sh. Shiv Shankar | Deputy Director |
The Bank has its own Customer Care no. 18001807777.