Full Form of PMS Fund । What is PMS Fund Full Form?
PMS Fund means Portfolio Management Service Fund it is offered to highly networth individuals by portfolio managers.
PMS is a service of investment which is provided by a portfolio manager. It means that the portfolio manager makes a portfolio for individuals for their investment that makes their financial goals true.
The investor of PMS has their own names on their Shares and Bonds but in Mutual Funds name is displayed of the unit. So there is a difference in Mutual Fund and PMS (Portfolio Management Service).
Two Types of PMS (Portfolio Management Service)
Discretionary – In this case of PMS, the portfolio manager pick stocks and bonds on behalf of investor according to their buying and selling timing. Most of the Investors in India are using this type of PMS.
 Non-Discretionary – Under this case of PMS, the portfolio manager is guiding the investor and the buying and selling decision is depend on the investor.
As per SEBI Regulations a minimum portfolio of the PMS is 50 Lakhs. But You can start a mutual fund investment by starting amount of 500 rs. The Big Investors are using different type of Portfolio.
PMS providers are anually charge from 2 to 3% to maintain the portfolio it will be vary according to the size of the portfolio. There are other charges like Stamp Duty, Borkrage, audit fees, DP Charges, Demat etc.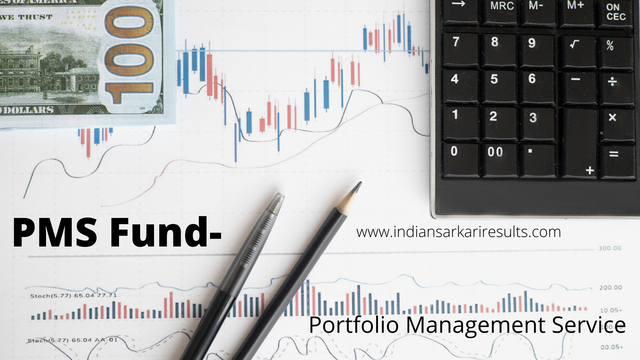 Other Full Forms:-